Muffin's Story
James' Photos
© Angela Horn and James, 1999.
This story was originally published on mouse@horns by Angela Horn.
It is reproduced here with permission from Angela Horn.
I retrieved this story from the Internet Archive's Wayback Machine. Unfortunately I was unable
to retrieve most of the pictures. I did manage to get 2 pictures which I've included. - paul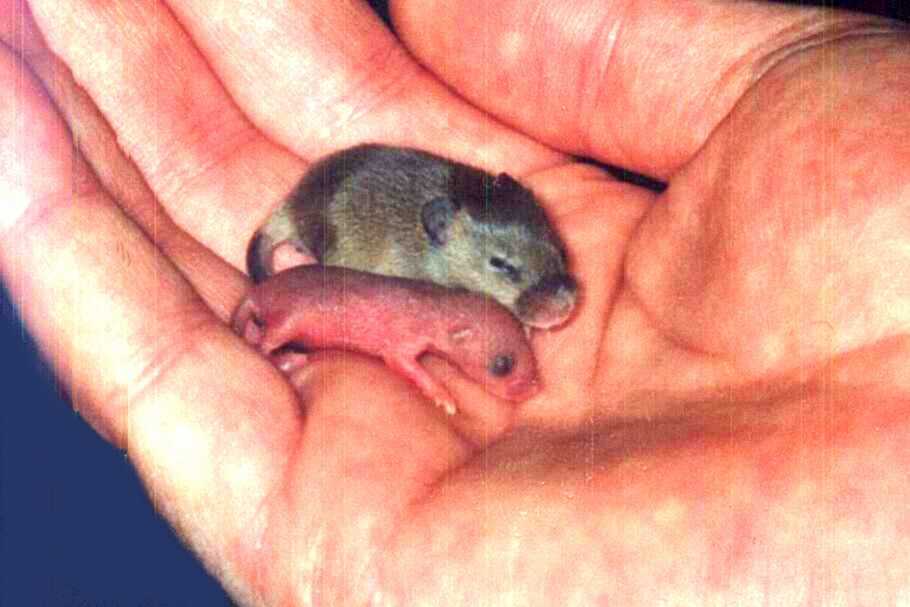 Here's the Prawn alongside one of F2's babies just before I put him in with the litter. However did he survive?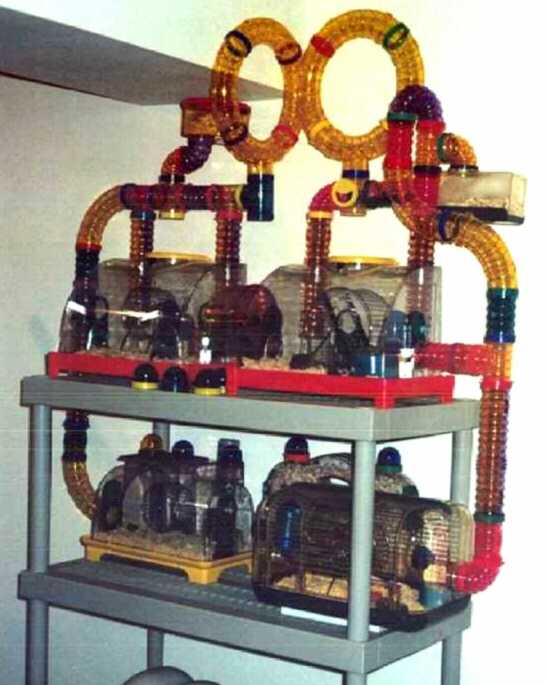 Where my mice live - James' Mouse Palace
Bucky Goldstein's G.W. Deer Mouse Ranch © paul goodman, 2000 - 2013.